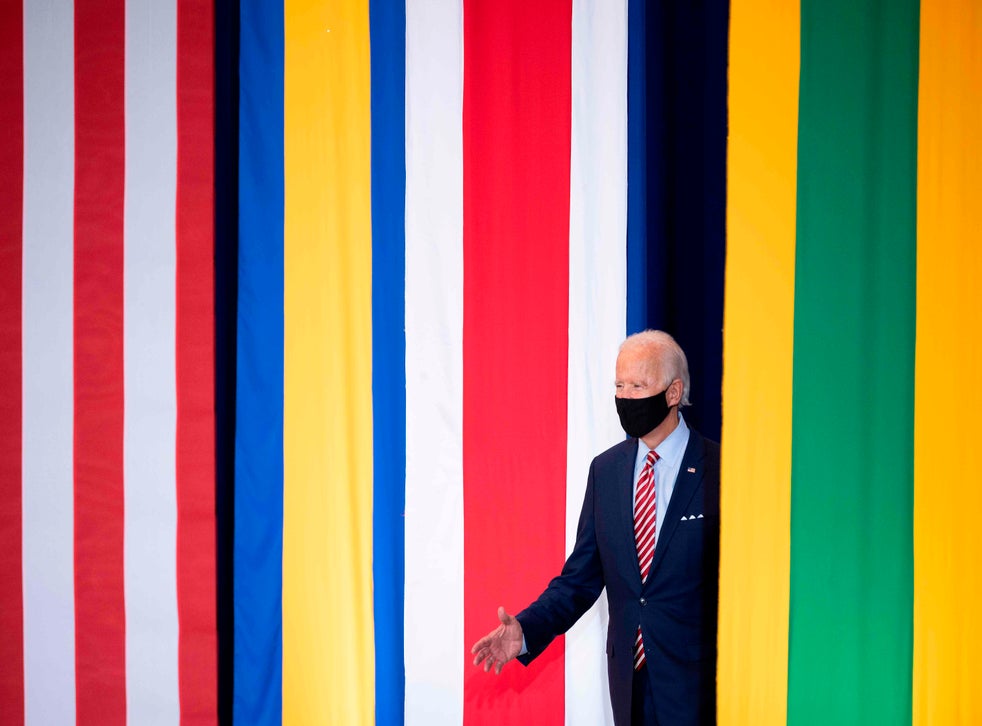 Joe Biden, the Democratic presidential nominee, in Florida on Tuesday
(AFP via Getty Images)
Joe Biden reminded voters on Tuesday that he is "not currently president" after Donald Trump blamed Democrats for not introducing a national mandate on mask wearing amid the coronavirus pandemic.
In appeal to Latino voters in Florida, the Democratic presidential nominee told supporters they can decide "destiny of this country," with seven weeks until election day.
As wildfires continued to ravage the West Coast, Scientific American magazine announced its first presidential endorsement for Mr Biden, saying "Donald Trump has basically damaged the United States".
Please allow a moment for our liveblog to load.
1600241374
Hello and welcome to The Independent's rolling coverage of Joe Biden's 2020 election campaign.
Gino Spocchia16 September 2020 08:29